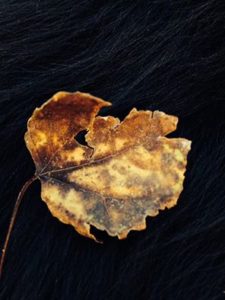 Darkness… who wants to talk about darkness?
On Wednesday night, October 19, at Reno's Center for Spiritual Living, Alchemist Theatre will be presenting, "Darkness."  In preparation, Jessica Levity created a wildly creative vlog with me, that you can access here if you have a facebook account.  Love her! Don't you? I will also add some comments below to add depth to the discussion.
I can hardly wait for the show! Our Sage Spirit Reiki Family will be offering Reiki pre-show, so feel free to come by early for a relaxing treat.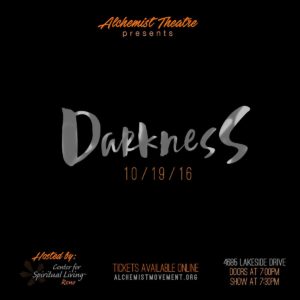 What is darkness?
In our world today, it's challenging to deny the existence of darkness. We see evidence everywhere, especially when we turn on the news: violence, wars, industries that senselessly destroy our resources for the profit of a few. In shamanic terms, we may think of darkness as "density" or "heavy energy."
If we think of everything in our world as energy, which it is of course, there's a range of frequencies reflected by everything – from slow, low, dense and dark vibrations to fast, high, lite and light vibrations.
Heavy energies exist, not only in our world, but also within us. Illness can be a form of density. We may also host energies that are not of us, including entities who have not successfully transitioned to non-physical (a family member or other person who dies frightened and confused of the passage) or darker spirits who may cling-on to our energy bodies for a host of reasons. Often we are not even conscious of these energies that drain energy from our central nervous systems, but they have the potential to add to our density none the less.
There's another component of darkness to consider too, as that which is hidden or unconscious, cast into the shadows. Whenever we fail to own a trait or quality within ourselves because of our social conditioning and our desire for belonging, to be "good," in other words, we form shadows that can create a lot of turmoil and pain as they operate beneath our awareness in our lives. We will talk more about this later to illuminate our shadows.
Is darkness necessary? Continue reading