Remember last summer's soirée? It seems that the further we follow the path of Spirit, the more we enjoy a sense of community we never imagined (for a couple of semi-hermit introverts). We've enjoyed ALL the gentle, wild, loving, and playful angels who have joined us here for our events, and we're excited about even more. So then there's this…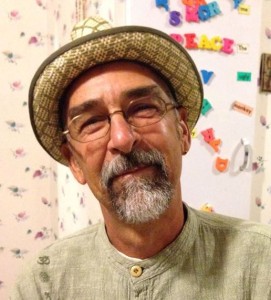 We welcome you, your friends and family to join us for a celebration of sageness, life and love on Saturday, April 30. This is a casual potluck, bring-your-own-beverage party that will likely involve some version of sagebrush croquet, live blues, dancing, and a ceremony-of-love. With your RSVP, I will send you our location and driving directions to OdaBe Acres. Other notes:
We have plenty of space for RVs and tent camping if you'd like to stay over. Let us know in advance if you're bringing an RV and you are welcome to come as early as noon to set up.
We will have a BBQ and one extra sun oven available. Aside from a dish and beverage, you may want to bring a lawn chair, hat for shade during the ceremony, and sensible shoes for dusty-terrain and dancing. Casual dress in layers for optimal comfort whatever the weather may bring.
If you plan to bring dog(s), let us know so we can plan for proper introductions with ours.
Please be careful of our tender sage brushes when parking. We actually love them. A lot.
We will have live blues too! Rick Hammond Blues Band will be playing from 5pm and into the night.
Lauren Mari Hufft has graciously and delightfully offered to add a tie-dye station for our gathering. If you'd like to partake, bring a shirt to dye, pre-washed with no fabric softener. She will provide all else you need for a fabulously colorful creation.
Schedule:
12pm – Set-up Time for Happy-Campers
3pm – Arrival for Day-Trippers (stow your food, enjoy a beverage and great company)
4pm – Ceremony of Loving Community
5pm – Celebrations, Libations & Dancing Begins
To RSVP, email denise@sagespiritcoaching.com, or call/text 775.240.0814. You may also RSVP and check our facebook event page for updates.