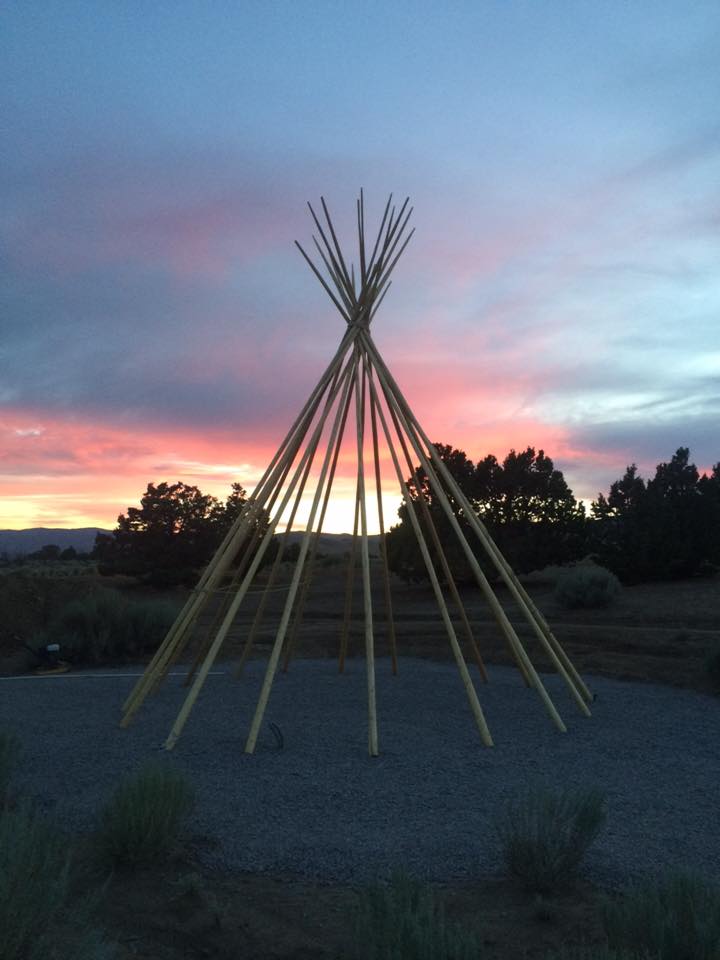 We have learned most everything we know about patience and divine timing from this here tipi. Nine weeks of tipi pole prep, in a nine month project, working around our day jobs and busy lives. This is how she will stay until next weekend. We had a long birthday-tipi weekend, and as we ease into the week, reflecting back, the past few days feel like months. We packed so much in.
In truth, it's been a long and sometimes overwhelming process, but we are so excited to see the Beauty made manifest and to hold space for ease in the process. The support and energetic participation from our community has meant so much… beyond measure really. You All help us to remember why we conjured this inspiration in the first place.
Our vision: Love in Concentric Circles, created here, emanating out, for the greater good of All.
We love and adore you All. We are so eager to share with you, here at OdaBe, where we will invite co-creative creativity, generativity, spiritual support, and oh-so-much Love. Here are a few photos of our journey, and next time we'll share the finished product. Aho!